Sutter Instrument Company
---
About
Quality. Precision. Reliability.
Sutter Instrument was founded in 1974 by a group of researchers from UCSF trying to meet the demand for a reliable microelectrode puller with high repeatability. In 1977 Sutter achieved that goal with the release of the P-77. From that time we have expanded our product offerings and developed a wide range of expertise in motion control, microscopy and optics. Our in-house state-of-the-art precision CNC machine shop, allows us to maintain the high tolerance manufacturing required to make devices stable at sub-micron levels. Keeping machining in-house also allows us to offer a high degree of customization to end users. All of our products are designed and manufactured in our facility in California. Employee owned since 2009, Sutter Instrument is one of the few remaining independent manufacturers for the life sciences.
Micropipette fabrication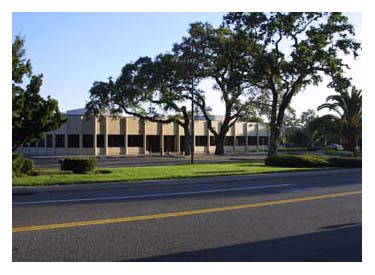 Sutter Instrument micropipette pullers are the standard in the industry, and many of the earliest Sutter pullers are still being used today. The P-1000 represents the latest generation of pipette pullers. Pre-programmed with a library of pipette shapes, the modern touch screen display makes pipette production simple. The P-1000 utilizes the same time proven mechanical design, updated with the latest in microprocessor technology, CNC machining and precision bearings.
Optical Products
Our line of optical products are all built to be solid and reliable. Our optical lineup includes filter wheels, a line of robust shutters rated for millions of cycles, high speed (0.5ms) wavelength changers, and Semrock® Versachrome® Filter changers. Our light sources include latest high output LEDs and drivers, xenon arc lamps, and long life xenon plasma lamps.
Micromanipulation
Sutter manipulators are the quietest in the industry, utilizing linear power supplies optimized for single channel recording work. Robotics, near zero drift mechanicals, and a wide range of stages and mounting solutions makes Sutter manipulators flexible and stable.
Microscopes
Expanding on the MOM©, the first 2-photon Moving Objective Microscope© on the market, the SOM© is a low-cost, highly configurable slice microscope.
Amplifiers
Shipping in Spring of 2016, Sutter's first amplifier, the IPATM, and SutterPatchTM software represents a huge step forward in functionality and ease of use. Look for more amplifier products to be announced in the coming months!
Our product line continues to expanded, we now offer complete turn-key electrophysiology and microscopy systems using anti-vibration tables from Kinetic Systems, and perfusion systems from AutoMate Scientific. Please be sure to check our web site for the latest in news and product offerings!
Contact
One Digital Drive
Novato, California 94949
United States of America